My Five Favorite Apps for Instagram Stories
I LOVE Instagram Stories, which is honestly an absurd thing for me to say because when the feature was initially released I was so mad at I̶n̶s̶t̶a̶g̶r̶a̶m̶ Facebook for ripping off Snapchat. I really loved Snapchat when they started coming into their own (probably in 2016). But I saw the backlash to Snapchat's changes (or lack of changes) and saw that subsequently Instagram Stories was being more adopted.I got on board and quickly fell in love with it, because it offered what I enjoyed about Snapchat with a better interface.
I like that I don't have to spend an hour or two staging content or waiting for the exact lighting to produce quality content for Instagram Stories. I love that I get really great engagement on my posts and can do it daily without much preparation. That said, helping your content and story (they are called Instagram Stories, after all) stand out is important in the oversaturated stream of content. Below are my favorite apps for producing novel Instagram Stories and the ones I get the most DMs about!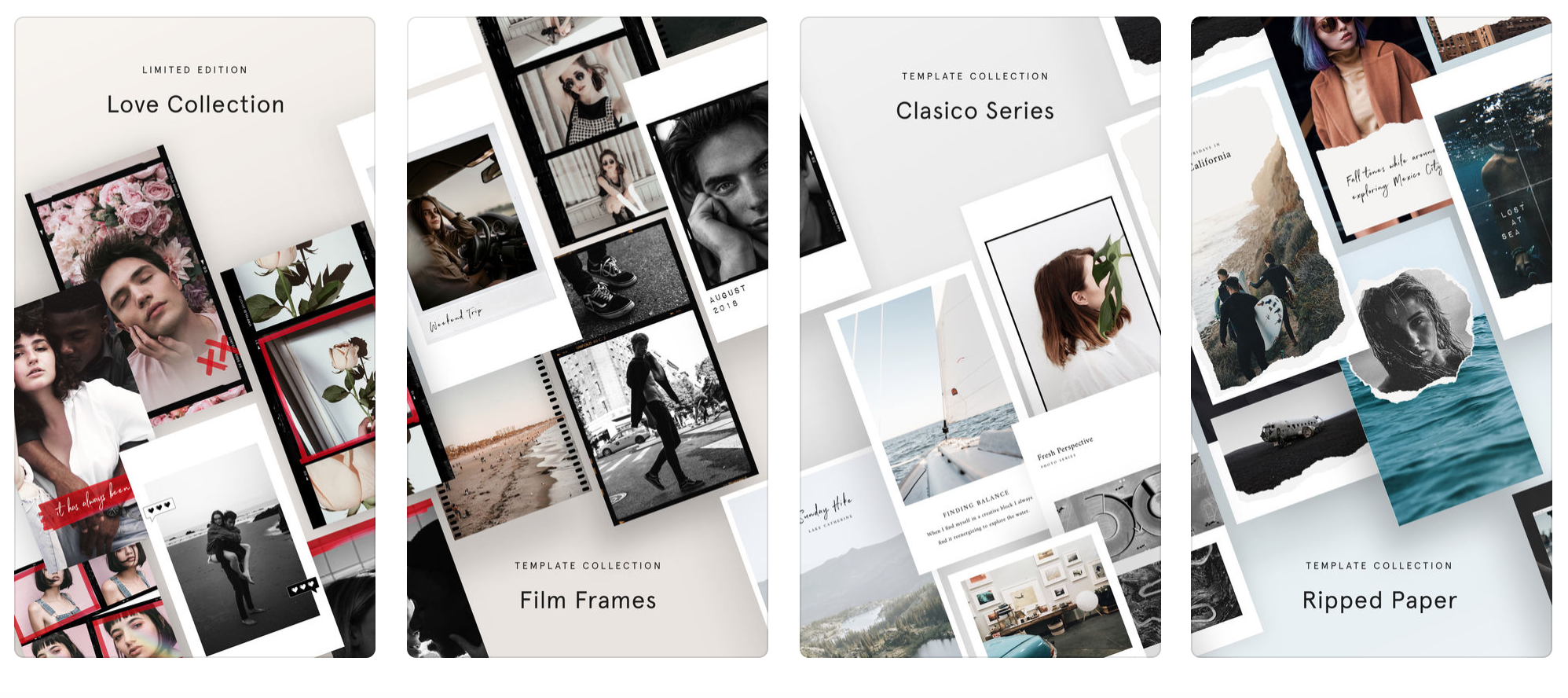 I use Unfold nearly every day. It's a paid app that provides beautifully designed templates and frames for stylized or minimalistic Instagram Stories. It helps put the focus on the visual content of your post—whether video or photo—and allows you to add text without having to be limited to the five font styles available natively in Instagram.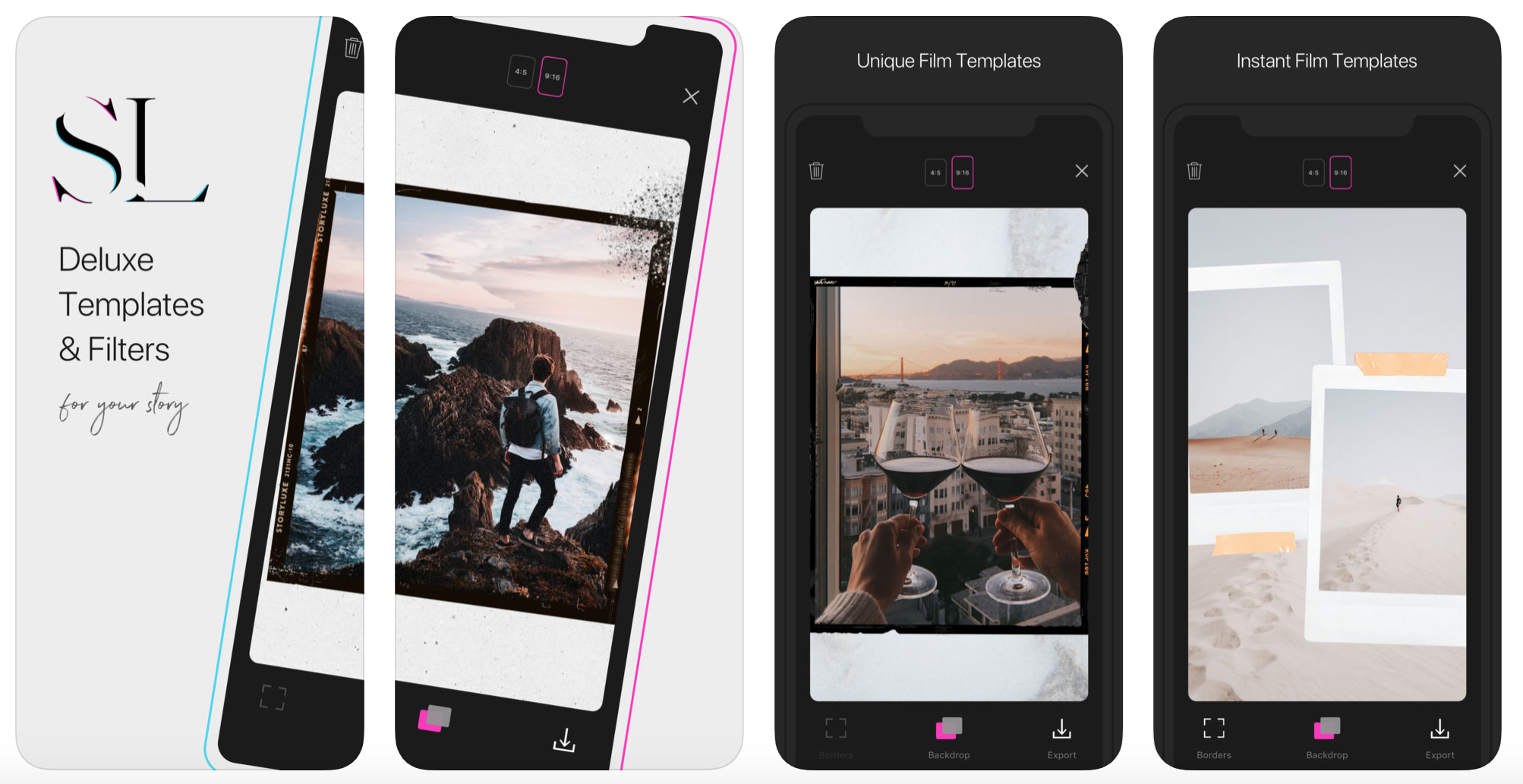 This is another favorite of mine when it comes to templates and frames. Storyluxe even allows you to add backdrops to your frame. Backdrop styles include trendy textures and imagery such as marble, granite, clouds and more. They also do an awesome job of releasing free, limited-edition themed frames and templates for holidays (i.e., Valentine's Day, New Year's Eve). Unfold does this as well, but you have to buy to install these extra frames.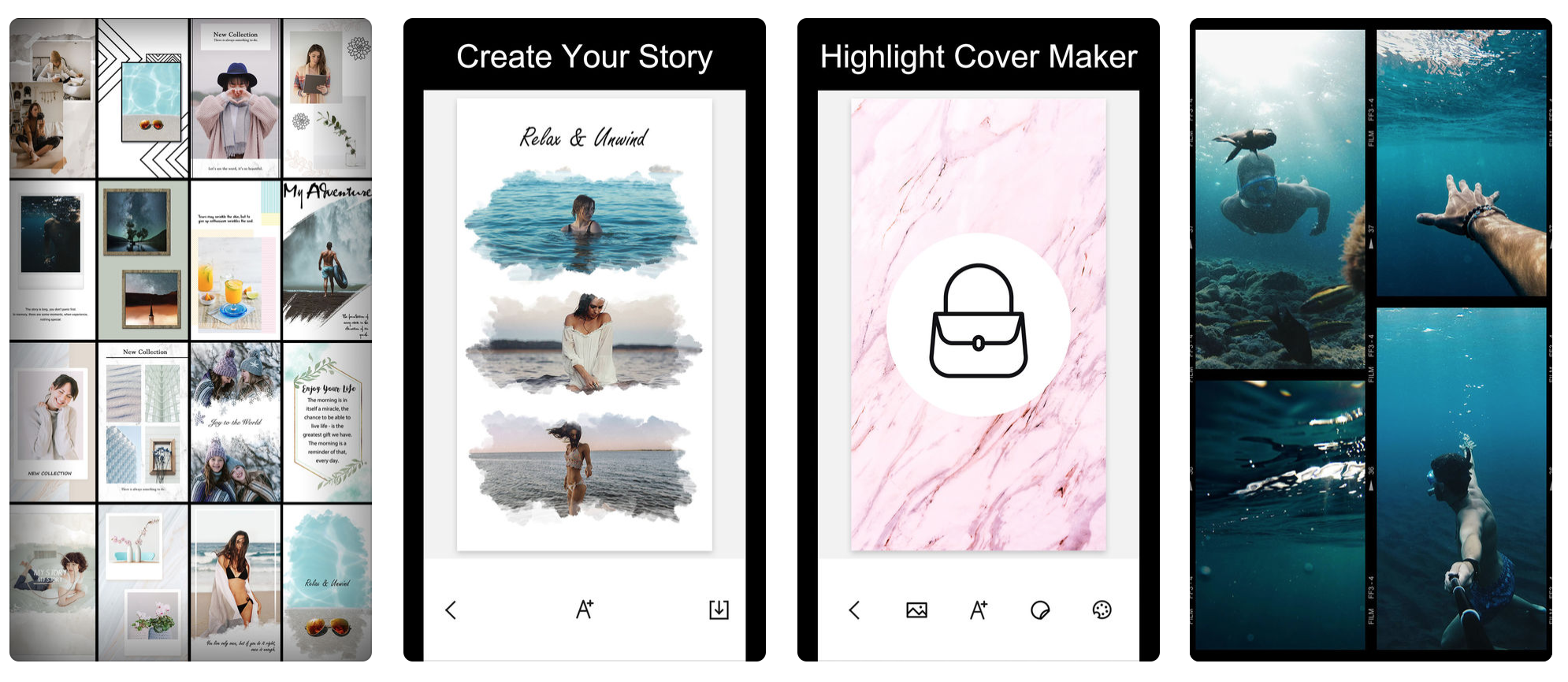 Lest you think all I do is find templates and frames for my content, I present to you StoryArt. This app does offer other types and styles of frames and templates that are more funky and less minimal than Unfold and Storyluxe, BUT it also includes fun, useful templates for creating content like highlight covers and poll/survey templates if you want to go beyond photo and video content.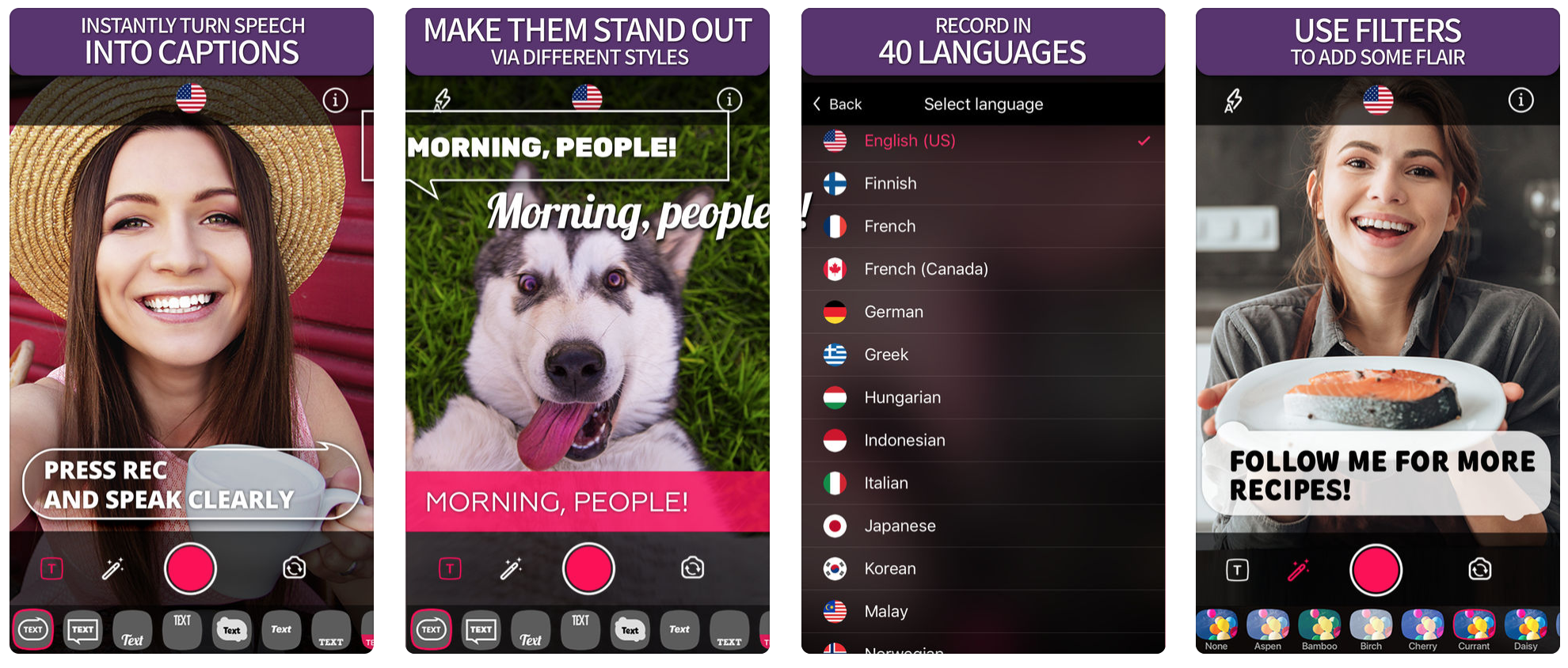 Accessibility is so important in social media and thankfully this awareness is growing. It's not only up to brands to produce and publish content responsibly and thoughtfully. It's up to content creators and influencers as well.
Not to mention, statistics show that 85% of people watch Facebook videos without sound. To help mitigate these challenges, in comes an app like Clipomatic. It's a paid app—and more expensive than most—but it's so incredibly important if you don't want to manually write captions on your posts. Plus, AOC uses it so you know it's gotta be great!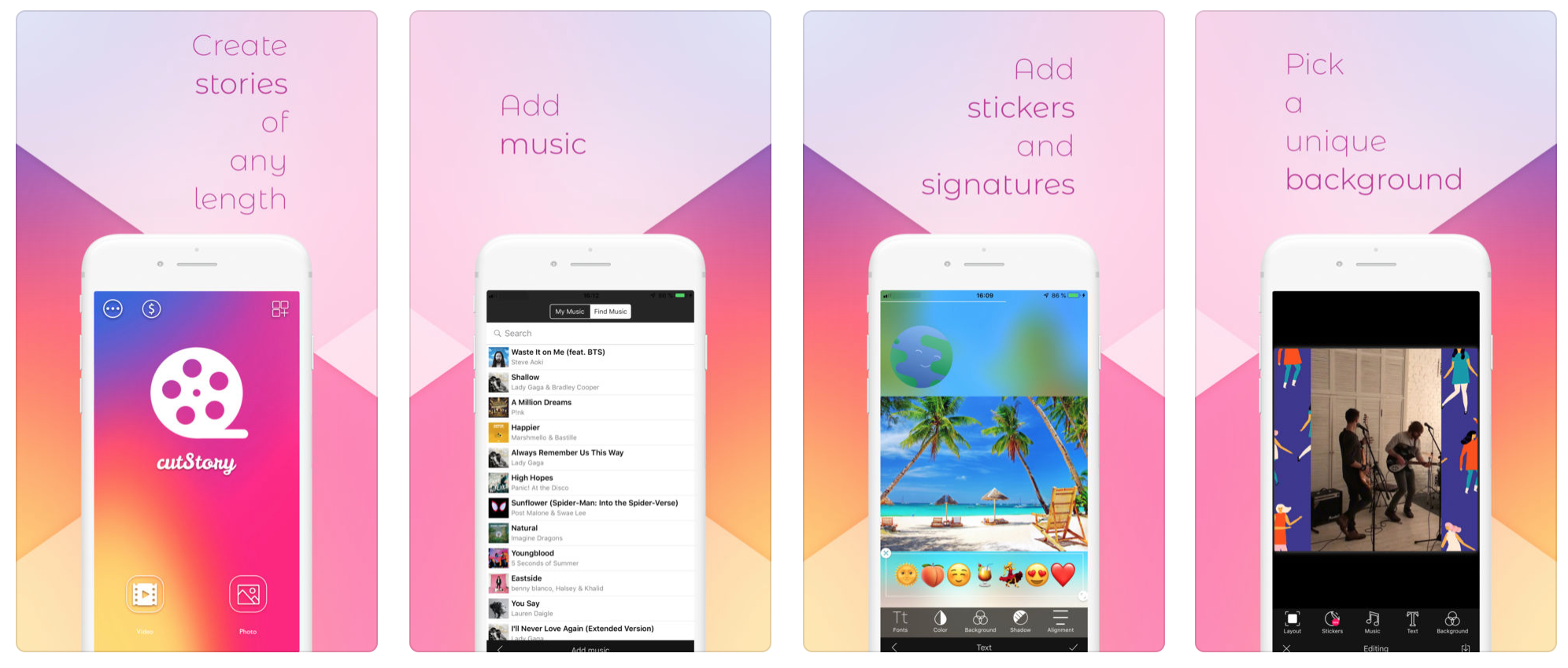 Clipomatic continuously records content, so it doesn't conveniently chop your content up into 15 second increments. An easy way to split up this content when recorded in a third-party app (or non-native Instagram environment), is to use an app like CutStory. You can easily split up the content evenly and make edits in the app to the video before publishing it to your account.
So there you have it! If you become InstaFamous because of my tips, I expect a royalty check. Kidding! :)
But I think you'll really enjoy trying out some new ways of publishing and "designing" your content by making use of these apps. For your awareness, all of these apps are either paid or have in-app purchase components. If you're wondering why I so freely purchase these apps, my answer is that I see it as an investment in my content. Some folks purchase gorgeous cameras to do their vlogs and I purchase apps to create and design my mobile, social media content.
I plan to do another blog post soon on photo editing apps for Instagram content. If you're interested in that post, drop me a comment or send me a message on Instagram.
P.S. - All app screenshots were borrowed from the App Store. All content belongs to the owner of the app.